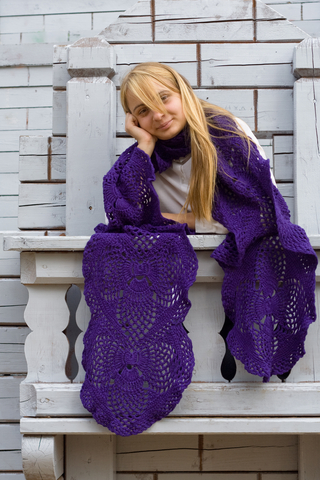 Since it's invention eight years ago, graffiti knitting has had many different names. Whether you call it yarn bombing, yarn storming, guerilla knitting, or graffiti knitting, the idea is the same. All of these names describe the art of using something handmade from yarn to create street art, similar to graffiti on walls. However, the difference is, yarn storming is a softer, more cheerful type of graffiti intended to make passers-by smile and remember a simpler time. These graffiti artists, known as yarn bombers, want to bring a personal, friendly touch to industrial and urban surroundings. What began as a few granny squares turned into cozies for street signs has now branched out into something amazing and diverse that has spread worldwide.
Types of Yarn Bombing
Yarn bombing can be done in several different ways. It can be knit, crocheted, or even created on a loom. It can be as simple as knitting a cozy for a telephone pole or as elaborate as crocheting a huge spider web full of victims to attach inside a tunnel. That is the beauty of graffiti knitting, that it is completely individualized, and there is really no way to do it wrong.
Yarn cozies are the most popular and original form of yarn bomb. The idea is attributed to Magda Sayeg because of the doorknob cozy she created to put on the door of her local boutique on a slow day. Passers-by were so excited and interested that it spurred her to make yarn cozies for other things outdoors, starting with a stop sign near her shop and expanding from there. Today, she is so popular as a yarn bombing artist that she has even been commissioned for such projects as creating cozies for the exposed duct-work in Etsy.com's Brooklyn offices, as well as car "sweaters" that have appeared in many commercials in the last few years.
Another popular form of graffiti knitting is the art of creating stitched stories. These artists use amigurumi, which are stuffed animals and dolls made from knit or crochet, to create stories or landscapes. Some examples of this are the popular giant squid that has been seen on many statues, a spider web full of bugs and fairies and other such creatures, a group of "wild" animals crossing a bridge, a Cheshire cat in a tree, and other similar ideas. These landscape type yarn bombs are usually organized through groups of knitters who all contribute to the larger picture. You can find many examples of this if you look at their blogs, where they document each excursion with photos and videos.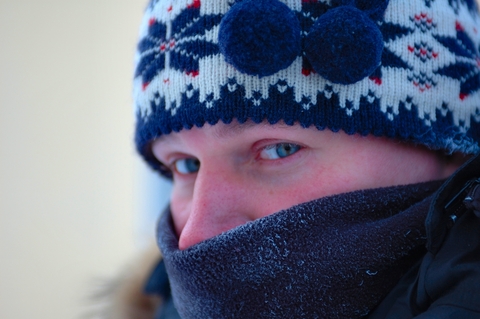 Purpose of Graffiti Knitting
There are many speculations about the purpose of graffiti knitting. Some people feel that this must be some sort of feminist protest. Others believe that there is some sort of hidden message behind these fuzzy squares of yarn. In reality, though, there are no burning bras or picket lines full of protesters carrying posters. As far as anyone can tell, these yarn bombers haven't made any sort of united message public. Instead, if you search the blogs of various yarn bombing groups, you'll find the same message over and over. It's fun! There is an exciting rush to be had by doing something that is technically illegal, even if they almost never get in serious trouble. Most of these artists create their yarn bombs as a way to have fun and loose themselves in a fun hobby. Some do this because they love knitting but feel that they simply can't knit another sweater. Instead, they turn to something fun and exciting that can be done in a night and make an impact on society at the same time.
While there may be a little bit of a political message behind this yarn-bombing fad, the majority of it is purely an artistic escape for those doing it and nothing more. Whatever the real reason behind this growing art form, it has certainly spurred a larger change in the world. Crafts that were once considered completely outdated are coming back with a vengeance since the beginning of yarn bombing. The younger crowd is now getting into things like canning, gardening, raising chickens, sewing, quilting, crocheting, and knitting, which all used to be considered "grandma crafts." All of these crafts are now cool and growing in popularity since knitting resurfaced in the form of graffiti knitting.