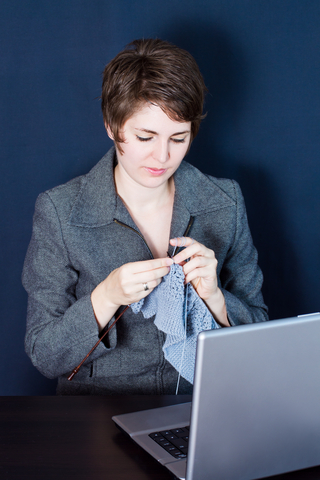 While knitting is an age-old craft, there are many people today that struggle to find reliable knitting help when they first start out. Even if you know someone personally that can knit, not everyone has the ability to successfully teach the skill to a new knitter! Luckily, we live in a day and age where everything we need can be found on the internet. If you find yourself struggling through knitting techniques, there are plenty of websites available that offer a wide array of knitting help. Read on to find out some of my favorite knitting websites offering help for new and experienced knitters alike.
Top Knitting Websites to Add to Your Favorites
Today there are so many options when it comes to anything on the internet. There is no shortage of websites offering knitting help, but some websites are better than others when it comes to teaching new techniques. There are some very popular sites that have been around for a long time and have a loyal following. These websites are a great place to start for dependable knitting help.
One of the most popular knitting websites available is knittinghelp.com. On this website, you can find help in the form of video tutorials, community forums, advanced tutorials, free patterns, and a great knitting glossary. There is something for knitters of every skill level on this website, which makes it a popular stop for many knitters.
Another popular website that offers help for both crocheting and knitting is knitwitch.com. This website is famous for their great video tutorials on YouTube and their unique patterns. You can even buy knitting supplies here, which makes it a one-stop-shop for everything related to knitting and crocheting.
Ravelry.com is another great knit and crochet community. Membership is completely free, although some of the patterns available on the site are for purchase. These patterns are designed and published by members of the community, which means that when you purchase patterns on Ravelry, you are supporting another member of their community. This site also boasts an extremely tight-knit community with groups designed to help just about everyone. Some examples of the groups you can find on Ravelry include:
• Groups for knitting help
• Groups for knitters with children
• Groups for pattern designers
• Groups for beginners
• Groups for self-taught knitters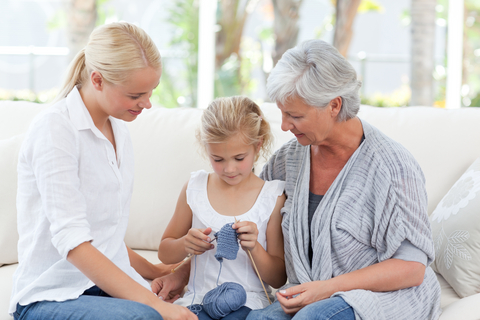 Ravelry is another website that has everything a knitter may need. You can ask advice, make friends with fellow knitters, find the perfect pattern, browse and buy yarn or other knitting and crocheting supplies, or even purchase novelty items such as coffee mugs, project bags, sweaters, and other products designed by members of the community.
Find Knitting Help in Your Community
If you don't like the idea of getting help with your knitting online, you may have some options right in your community. There are many knitters that advertise that they can teach lessons that you may want to look into. However, going with a professional knitting teacher, you'll have to expect to pay out of pocket to learn their tricks and tips. Some options that may be available in your community may include:
• Knitting groups that meet on a weekly or bi-weekly basis
• Knitting classes offered through your local yarn or craft store
• Knitting lessons offered by individuals
These are all options available locally for those looking for knitting help. However, if you aren't willing to pay for your lessons, you will most likely have to deal with unpredictable results.
If you want to learn to knit on your own time without spending a lot of money, your best bet is to learn through one of these online websites. Experienced knitters hoping to help others develop their crafts run these sites, which means that you'll get advice from others that started out where you are now. Everyone teaching on these websites started out not knowing how to hold their needles, either, so they are a great place to start. There are plenty of online options available for knitting help, but the three websites listed here in this article have all been around for a very long time and have a large, loyal following. Online tutorials and videos are a great place to start for knitting help, whether you are a beginner or have been knitting for a long time.