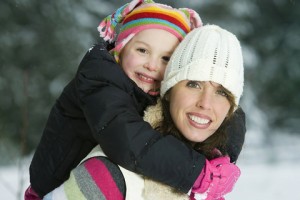 Knitting for charity is a great way that many knitters have found to give back with their time. Some knitters love to create items for themselves or their families, which is rewarding in its own way. However, there are some knitters with the urge to go above and beyond with their stitching and have begun knitting for charity. These knitters have found organizations that support causes close to their hearts and have chosen to help out in a substantial way. No matter what your skill level is, knitting for charity can be a great way to help others in need with your craft. The first step is deciding whom you want to help.
Why Choose Knitting for Charity
While it is fun and rewarding to use your knitting as a way to create clothing and accessories for yourself, your friends, and your family, it is even more rewarding to know that your stitches have helped an individual in need. That need can be emotional, physical, or financial, but either way, by knitting for charity, you have helped someone that needed it greatly.
Depending on the organization you choose, you could donate items to a great number of people in need, including:
• Patients undergoing chemo treatments and suffering hair loss.
• Siblings of a new baby that need to feel special again.
• Soldiers deployed to the Middle East.
• Patients recovering in hospitals from long illnesses.
• Babies born too soon.
• Children and families in third-world countries.
• Veterans disabled in combat.
• Senior citizens in homes or hospitals.
• Families suffering the loss of a loved one.
There are many reasons to donate your knit goods to charity. You could be warming the head or the heart of a great number of people, whether they just suffered a great loss or are battling an illness or injury. There are even charities that donate goods to the homeless people in each city so that they have hats, mittens, and scarves during the winter. There are organizations for just about every cause you might want to support, so the next step is choosing where to send your goods.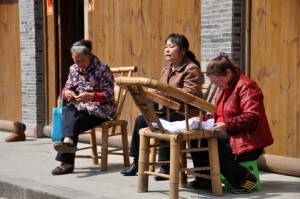 Organizations for Different Charities
No matter who you want to help, you can find an organization to send your knit goods to. Some great organizations that are always looking for hand made donations include:
• Afghans for Afghans: sends hand-knit and hand-crocheted blankets and garments to the people of Afghanistan.
• Chemo Caps: sends caps made from knitters all over to patients undergoing chemotherapy treatments and suffering hair loss.
• Cubs for Kids: creating gifts for less fortunate children to cherish forever.
• Forever Warm: provides parents of stillborn babies a blanket for photos and burials, or to keep as a keepsake to remember their child.
• Hats for Homeless: collects hats, scarves, and gloves throughout the year to donate to the homeless in New York.
• Heartmade Blessings: sends hand-crafted items to people suffering loss or tragedy to remind them that people care.
• Knit with Love: provides scarves, caps, and other knitting clothing for people in need.
• Knit4charities: donates knit and crochet goods to homeless people, shelters, hospitals, animal shelters, old folks homes, cancer patients, and anyone else who needs it.
• Knots-of-Love: donating hand-knit and hand-crocheted hats to those battling cancer or other life-threatening illnesses.
• Project Linus: distributes handmade blankets to children in need everywhere.
• Socks for Soldiers: sends gifts of love to deployed soldiers.
• Warm Up America: creates blankets for those in need.
There are many more organizations to choose from if you do not find the organization that suits you in this list. Many communities have their own organizations that send hand made items to those in need. You can also choose to send your items directly to those in need by donating to hospitals, homes, or soldiers that you know personally.
By knitting for charities, you can share a piece of warmth with those in need. Whether you want to knit for the homeless, the ill, the suffering, or the lonely, there are countless ways to knit for charities around the world. By donating to those in need, you can use your knitting for a better cause, while still saving time to knit for yourself and your friends in the process. Knitting for charity doesn't take a lot of time, but it does take a lot of caring.