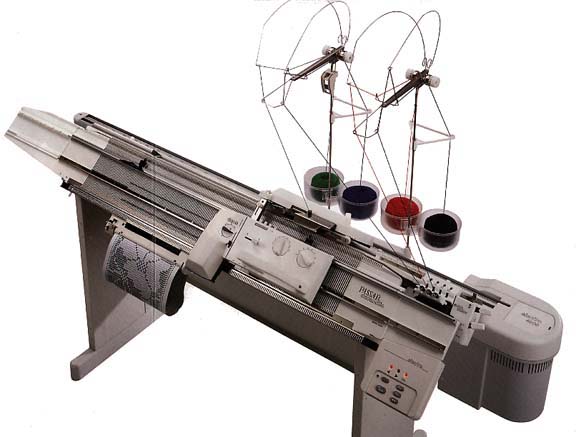 The Passap Knitting Machines are one of the most diverse and flexible models insofar as the different threads that they will handle, the materials that you can create and the styles of knitting that you can perform with them. They are a bit on the pricey side but if you are knitting for money and want a machine that can keep up with your pace and the ever-changing pace of a growing knitting business, the Passup Knitting Machines are an excellent value and a very high-quality knitting machine to add to your production floor.
Many of the Passup Machines come fully equipped to deal with multiple types of yarn all the way down to lace and all the way up to the chunky yarns so popular for sweaters, caps and mittens. If you are looking for one single knitting machine that can create an entire ensemble than Passup Knitting Machines are definitely among the ones you want to examine closely. They may be a bit expensive for those who are new to the world of knitting but if you are looking for an all around incredible machine, then Passup has something in your league.
There is a bit of a learning curve for the Passup Knitting Machines but nothing that cannot be overcome by someone who has worked with automated knitting machines in the past. If you have not, it may take a little more patience and a little more time but you can still master the Passup without too many headaches and generally without breaking anything. While it may be difficult at first, once you have learned the subtle nuances of these machines, you have found your mark, you are already set and you are definitely ready to go.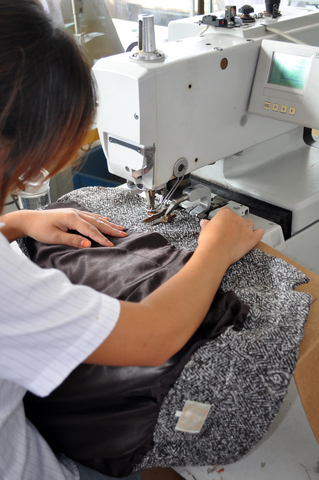 (In my very personal opinion) One of the finest knitting machines available today is the Passup E-6000. This truly amazing knitting machine comes with well over six-hundred patterns already stored in its memory and has the capacity for you to create your very own patterns and designs in a most unique fashion. With the Passup E 6000 you can actually draw your very own design and implement and integrate any of your personal knitting designs with those that are already stored on the machine to create your very own special touch and truly make your mark on the fashion world.
The Passup E-6000 also has the added benefit of being able to work without weights so that all of your stitches are always equal and symmetrical and you do not get any of the variations that are so common with some machines and when knitting by hand. When you are knitting anything that requires incremental changes in shape, the machine itself tells you how many stitches you need to add or take away in order to obtain the exact shapes that you want. This makes it possible to create things with a knitting machine that would not only be time consuming but tedious and often frustrating when knitting by hand.
All things being equal; if you are serious about machine knitting and are looking for flexibility, production capacity and incredible workmanship, at least one of the Passup Knitting Machines will probably be your final choice.
Image Attribution:
Passap Knitting Machine Image 1